"Be sure to pick up Marcel Blum's Soundplant... files are triggered with virtually no latency... offers a refreshing alternative."
-Electronic Musician Magazine, Download of the Month
"There's an excellent piece of software called Soundplant that allows you to transform any Mac or PC into a custom soundboard."
-CNET, How to play sounds using a computer keyboard
"Love your product, as a sound designer for theater it is absolutely indispensable in creating reactive & dense sonic imagery to enhance live performance."
-Jim Fourniadis, director, producer, actor
"Soundplant is a pleasure to use, & I'm grateful for your innovation & support over the years. Soundplant was used by me during production of Inception which was awarded an Academy Award for Best Sound Mixing."
-Ed Novick, film production sound engineer
"Soundplant is one of the most valuable tools for music making that I have ever used. The new version is a gorgeous & robust improvement. The layout design alone is just beautiful, & the new features are superb."
-Tom Furgas, composer & artist
"I use Soundplant for all of the sound FX playback from my Mac for Top Gear Live. I think that it is brilliant."
-Gareth Davies, Head of Audio, BBC's Top Gear Live
"In an era of bloated software, Soundplant is squeaky clean - we love it! 100% Astro-Certified!"
-rock band Man or Astro-Man?
"With Swedish Television (SVT), I've done the Olympics where we of course used Soundplant live to the whole world. Without doubt the most used 'playback program' in TV work over here, with great success."
-Mattias Dalin, EUROSOUND mediacrew ab
"A subtle & sophisticated sample player... The multitude & flexibility of the playback options offered by Soundplant make it an almost uniquely talented file player... it works so beautifully in what it does it just demands a place in the audio toolbox."
-Alistair McGhee, BBC audio engineer & journalist, Soundplant Audio Player Review
"It's a program every filmmaker should know about... one of those 'where have you been all my life' moments and a must share."
-No Film School, Audio Playback Made Easy
"Thank you for the devotion & generous approach that has made your software accessible & intuitive to young musicians & sound engineers. Young techies (my crew ranged from ages 8-11) can easily grasp the interface and became aces at synchronizing music and sound effects. In the many years we have used the program we never had a single crash."
-Chris Chater, Music Educator

What is Soundplant?
Soundplant is live performance audio software that turns your computer keyboard (yes, your QWERTY keyboard) into a versatile, low latency, multitrack sample trigger and playable musical instrument. It allows the assignment of sound files of any format and length onto keyboard keys (or MIDI), giving you hours of instantly-playing random access audio at your fingertips with no extra hardware needed. Use Soundplant as a performance, presentation, or installation tool, as a drum pad, as an educational aid, to mix together tracks in realtime, trigger sound effects or background tracks during a show, create music or loops, sketch sound designs, make beats, and give new life to old sounds - all via an input device you've been practicing on for as long as you've been typing. Because it's a standalone software sampler that uses your own samples to create custom soundboards, Soundplant is an infinitely flexible electronic instrument limited only by the variety of sounds that you feed it. An easy to use interface provides drag & drop configuration of each key, including options which control the way each sound is triggered along with several realtime effects. Playing sounds are displayed with a progress bar and track time, and you can even trigger sounds with Soundplant hidden while using any other program.
88 keyboard keys can be used to trigger sounds with very low latency, or *new* use any MIDI device
drag & drop sound files onto keyboard keys for quick & easy key assignment; click & drag to move or copy sounds from key to key, or *new* drag keys between Soundplant windows
plays virtually all sound file formats in existence, including .wav, .aif, .mp3, .mp4, .flac, .m4a, .aac, .wma, .alac, .wv, .ogg, .snd, .ape, & many many more, even audio from video files like .mp4, .webm, .mkv, .wmv, .avi, .mov, .mpg, .flv, etc.

background key input

allows Soundplant to receive key hits while minimized or hidden — trigger sounds with global hotkeys while using other audio apps, typing a document, playing a game, or doing anything else in any other program, with *new* optional Ctrl/Alt/Option/Win/Command key combos
*new* v.50 has been rewritten from scratch optimized for modern 64-bit multicore CPUs & GPUs — everything is faster, smoother, & more customizable, with collapsible keyboard sections, togglable dark/light modes, & realtime visualizations
*new* native Apple Silicon support for M1/M2 Macs
32-bit floating point mixing & *new* up to 384 kHz output for ultra high fidelity
*new* unlimited sound polyphony, allowing for dense soundscapes & complex virtual instruments — mix tons of sounds at once
full playback progress info displayed for *new* up to 24 tracks visible onscreen at once
unlimited sound length — fire off short effects or play huge hours-long tracks with equal ease
record Soundplant's output
*new* record from from mic or any other input directly onto keys, with optional monitoring through realtime effects & mixing with Soundplant's output, all while continuing to trigger sounds — useful for podcast & mixtape production, live looping performance, or sampling from your favorite streaming app
highly customizable sound triggering, allowing for looping, overlapping, restarting, muting, pausing, & fading, controlled by secondary key press or by key release
playlist queuing for flexibly triggering multiple sounds with a single key, allowing playing in sequence or shuffled, or all starting simultaneously in sync, or stepping through a pause-at-the-end-of-each-track playlist with a single key, or triggering a single random sound from a group of sounds — even play multiple playlists at the same time
fullscreen waveform zooming for setting sound start & end points with maximum precision
output device selection, including ASIO support
open an unlimited number of Soundplant windows for even more flexibility to output to multiple audio devices, gain more 'banks' of sounds, & record multiple tracks
unlike most players, sounds play entirely from RAM to avoid disk use during playback, & compressed sounds decompress on loading rather than during playback, for best sound quality & lowest latency
realtime volume, panning, eq, pitch, speed, lowpass, convolution reverb, highpass, distortion, & ring mod effects for each key, with randomization settings for richly varying sound playback

activity logging

for time-stamped documenting of tracks played
full n-key rollover (NKRO) keyboard support — unlimited simultaneous key presses/releases can be detected on capable hardware

simple view mode

for larger keys that you can click or tap to play like a virtual cart machine, perfect for touchscreen devices or less advanced users
onscreen keyboard keys are highlighted as they play & can be custom colored & labeled
pitch adjust allows microtuning to the 100th of a semitone & a 10 octave range — plus, easily auto-assign the same sound to multiple keys at varying pitches to create playable instrument scales using

pitch assign multi-key

easily splice pieces of a sound across multiple keys (for example, to extract individual drum sounds from a breakbeat) using

slice multi-key

, with *new* peak detection for automatic start & end points
works identically on Windows or Mac
saves & loads keyboard configurations as .keymap files, which are fully cross-platform compatible & can be easily transferred between different computers with the handy

save keymap with sounds

includes several options for minimizing CPU & RAM usage for performance tuning so that it can run well even on older computers — Soundplant can give new life to that dusty old laptop you thought you'd never use again
Soundplant is not a synthesizer, plugin, editor, or sequencer, but it is way more than a media player. Soundplant was designed to do one thing and do it well: to trigger sounds with maximum speed, efficiency, and ease of use. Users love its rock-solid stability for live event use, its simple one sound per one key metaphor which eliminates the usage complications of many other software samplers, its versatility for handling sounds of all types from short effects to full length songs to hours-long mixes, and its ultra-optimized use of the computer keyboard with lowest-possible latency requiring no extra hardware.
Who Uses Soundplant?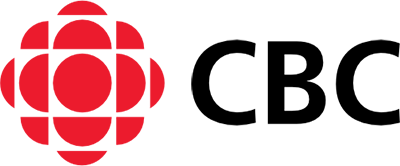 Soundplant's users include the BBC on shows such as Doctor Who and Top Gear, National Public Radio on shows such as A Prairie Home Companion, Oscar-winning sound mixer Ed Novick on films such as Space Jam: A New Legacy, Inception, and The Dark Knight Rises, CBS and ESPN in live sports broadcasts, Nike in fashion shows, and director Kevin Smith's View Askew Productions in podcasts and live events.
System Requirements

Windows version runs on latest Windows 11 down to minimum Windows 7; 64-bit required
Mac version runs on latest macOS 13 Ventura down to minimum OS X 10.11 El Capitan; natively supports Apple Silicon & Intel
For best performance, a computer from 2016 or later with a 4+ thread CPU, 8+GB RAM, & a dedicated GPU is recommended
For basic use, Soundplant can run on most computers made in the last 10+ years, but on older/slower machines you may have to turn down some settings as recommended in this FAQ
Your built-in cheapo soundcard will work fine, and so will any professional quality audio interface
For optimal display, minimum 1280×720 screen resolution is recommended
Latest Changes
Here is a complete list of all new features added in v.50:
rewritten from scratch with full 64-bitness optimized for modern multicore CPUs & GPUs
new audio engine with unlimited simultaneous sound channels & higher quality mixing up to 384kHz
MIDI assign for triggering sounds via MIDI
numeric keypad support adding 16 more assignable keyboard keys
new per-key effects including 3 band eq, Chebyshev distortion, timestretch pitch shift, ring modulation, highpass, and convolution reverb with support for loading custom impulse response files
faster asynchronous sound loading & .keymap opening
improved memory handling especially when loading many large sounds
spectrogram, oscilloscope, and volume meter realtime visualizations
dark and light ui themes
collapsible/expandable keyboard sections
new 'info' view mode, a compromise between 'simple' & 'detailed' views
'fade to pause' setting allows fading in/out from/to paused state
'copy multi key' allows easily duplicating a key onto multiple keys at once
backspace can be set to 'fade out all' via the preferences
fullscreen mode togglable via ctrl+alt+shift+enter
recording format preference allows lossless or compressed recordings
waveform zooming has increased detail, deeper zooming, & separated channels for stereo sounds
improved latency for background key input
peak/beat detection for more automated offset slicing
custom key color selection
channel priority autokill groups for finer control over customizing what sounds can kill other sounds
shift+click+drag knobs for ultra high precision parameter adjust mode
fade curve setting
backspace key function options added, can be set to fade out all or ignore
activity logging startup state setting added
Command/Windows/Meta modifier key combos added to 'only accept input with key combo', yielding 4 more combo options to background key input
'obey key combo setting even when in focus' background key input setting added
Windows background key input "minimize to tray" preference added
"save & load background key input settings in keymaps" preference added
v.50.5 update (July 2022):

Apple Silicon native support
recording from mic (or any other source) directly onto keys, with optional monitoring through realtime effects
effects randomization
variable channel meter sizes allowing up to 24 visible & auto sizing
drag & drop keys between Soundplant windows
adjust knobs via mousewheel/trackpad scroll (with shift+scroll for high precision)
extensive optimizations lowering cpu & gpu use
shift+click recent keymaps list items to open keymap in a new window
ring mod effect improved performance & expanded frequency range to -4000Hz-4000Hz
highpass, lowpass, and ring mod knob adjustment curves improved with more intuitive logarithmic scale for fatter sweet spots
eq/filter processing moved to end of effects chain for more intuitive sounding results
chosen custom key colors are saved as presets in the color picker palette
midi assign dialog lists all detected MIDI input devices
'auto save recordings' preference to skip prompt for recording filename
bug fixes