Soundplant 50.5.0
released!
see the latest updates
Windows & Mac
free downloads here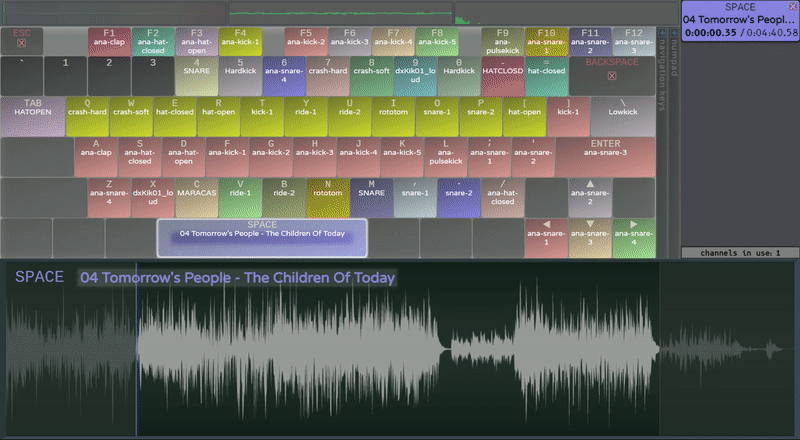 Soundplant turns your computer keyboard into a versatile, low latency sound trigger and playable instrument.
Via drag & drop, easily assign sound files of any format and length onto 88 keyboard keys, creating custom soundboards that put hours of instantly-playing audio at your fingertips with no extra hardware needed (or use MIDI if you like).
Soundplant is used for live music and sound effects, as a drum pad, as a unique electronic instrument, as an educational aid, and just for fun - in theater, radio, film, podcasting, streaming, presentations, studios, stadiums, classrooms, clubs, museums, and churches - by DJs, musicians, engineers, sound designers, composers, artists, gamers, teachers, magicians, puppeteers, comedians, public speakers, and more.
send bug reports, questions, suggestions, and all other Soundplant related correspondence to soundplant [at] soundplant.org
Soundplant® © 1999-2022 Marcel Blum